Join us for Thanksgiving Dinner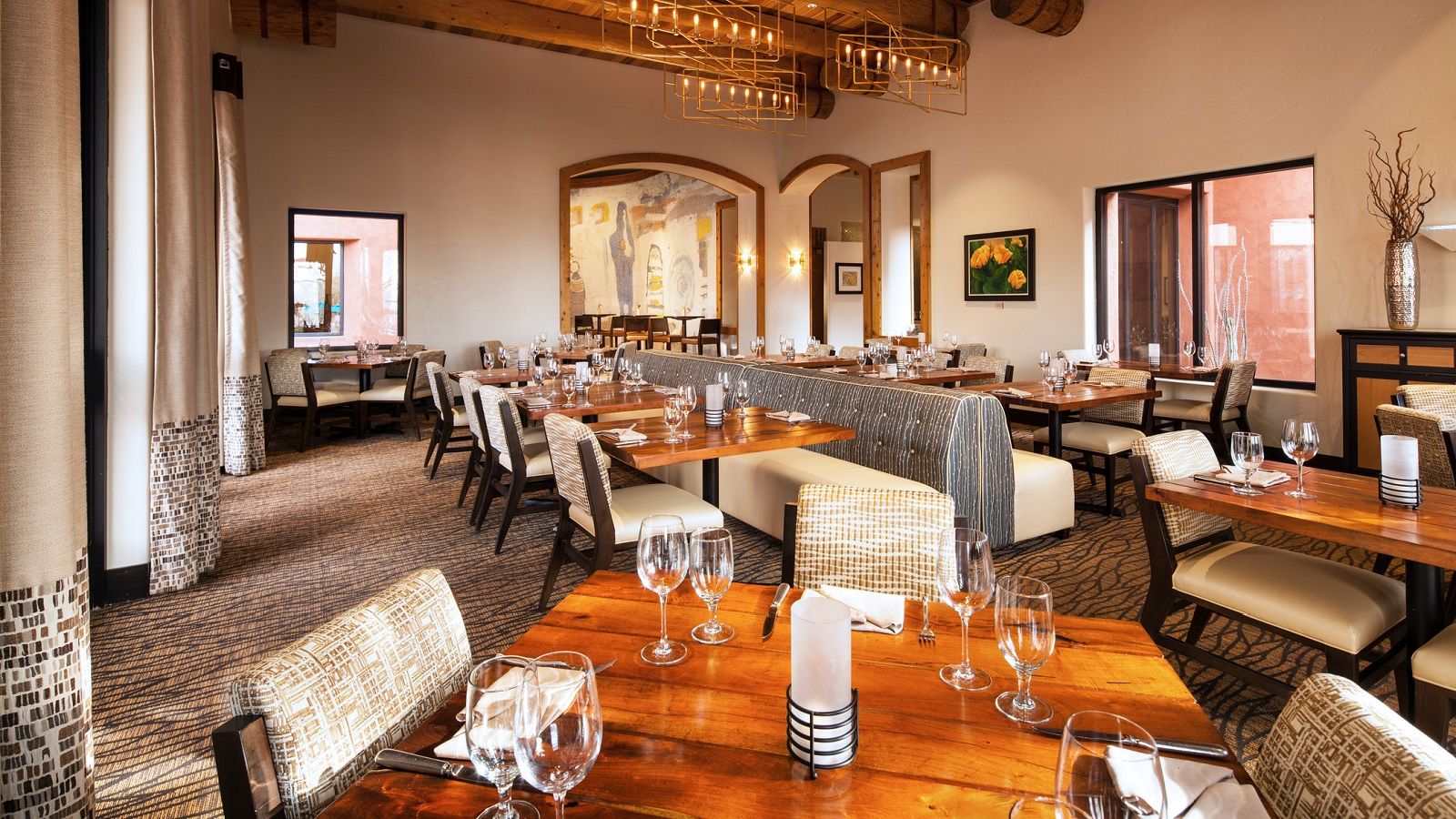 Join us for a unique four-course, locally-driven Thanksgiving dinner hosted at our Ko'Sin restaurant.
Ko'sin, meaning 'kitchen' in the Pima language, features a fusion of Native American and Arizona comfort food. Enjoy crafted dishes amid stunning views of the Sierra Estrella Mountain Range in a casual setting while you celebrate the holiday with family and friends.
$69 for Adults | $60 for Seniors 55+
A junior version of the turkey dinner is available for $20 for children ages 12 and under.
**18% gratuity will be added to parties of 6 or more
F I R S T
Acorn Squash Velouté
Roasted hazelnut, Sage, Citrus Cloud

S E C O N D
Fall Apple Salad
Radicchio, Wilcox apple, Brie, Qunce, Walnut honey vinaigrette
T H I R D
Wood Roasted Trout
Celery, Charred little gem, Cranapple preserve, Wild rice, Brown butter hollandaise

Roasted Tom Turkey
Sage stuffing, Citrus poached cranberry, Buttered root vegetable, Herb gravy

Beef Pot Roast
Rutabaga, Heirloom carrot, Garlic, Whipped yukons, Cabernet jus

Mushroom Cannelloni
Butternut squash, Roasted wild mushrooms, Brussels sprouts, Smoked provolone fondue
F O U R T H
Pumpkin Pie
Mesquite graham, Vanilla whipped cream, Burnt cinnamon

Chocolate Pecan Torte
Butternut velouté, Chestnut stuffing, Sage

Stone Fruit Crisp
Buttermilk ice cream, Native oat streusel, Powdered sugar dust
For reservations, please call (602) 385-5726