Aji Spa invites you to come compete, practice or play on one of our two post tensioned concrete, lighted tennis courts. Whether you want to take a lesson from professional Josh Bates, enjoy a Social Round Robin, or just practice your swing, our tennis courts are available to you. For more information, or to book an a-la-carte instruction session or a group clinic, call Aji Spa directly at 602-385-5759.
Josh Bates
Aji Spa at the Sheraton Grand at Wild Horse Pass is proud to offer Bates Tennis Services as the on-site tennis academy and instructional team. Bates is a PTR Certified Professional and recently earned his Masters of Tennis Performance, making him one of only 12 professionals in the World to reach this pinnacle of performance. He has been working in the valley for 16 years and offers a wide array of services, including:

Personalized coaching
Doubles and singles tactical drills
Comprehensive packaging
Unparalleled customer attention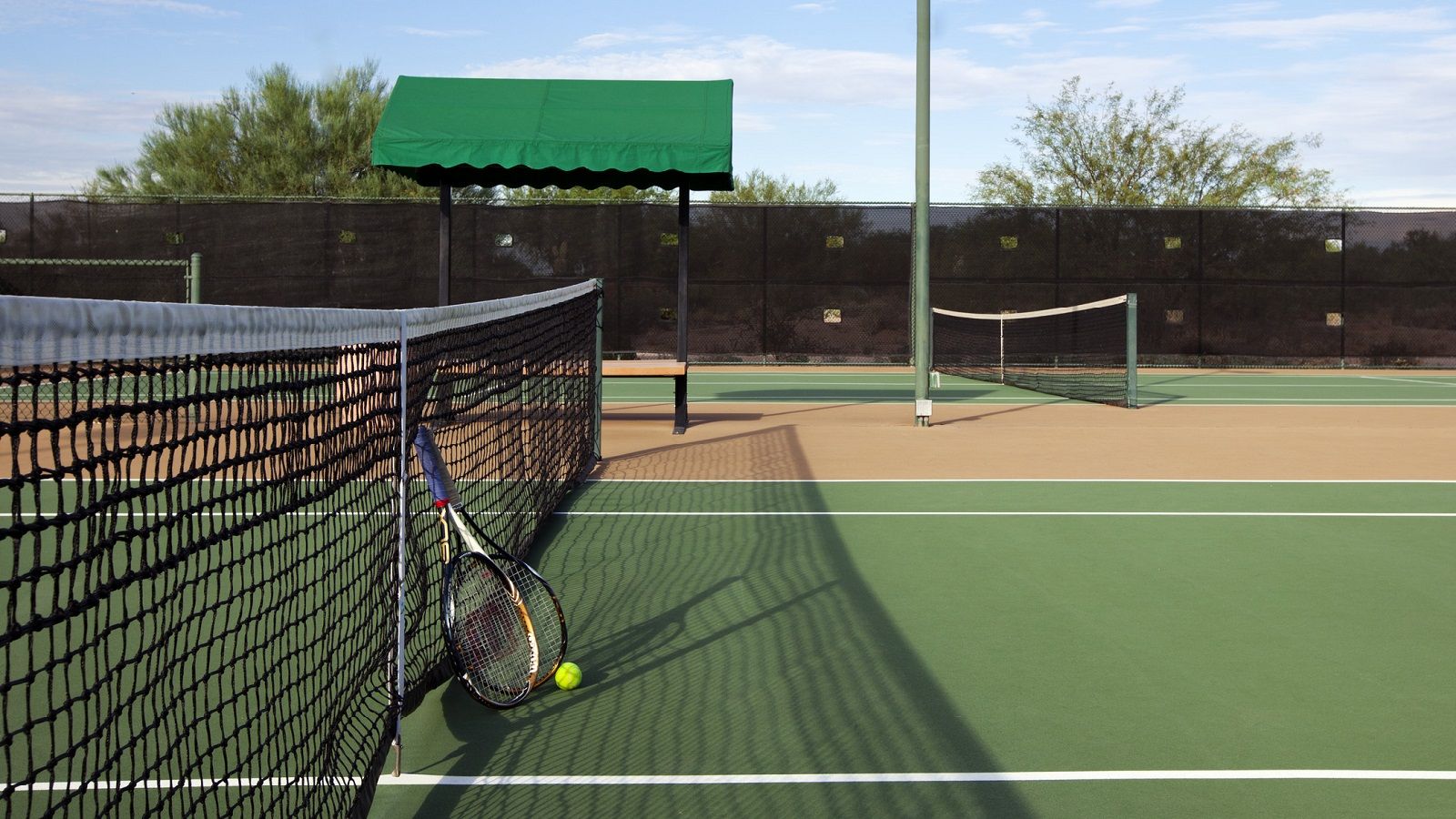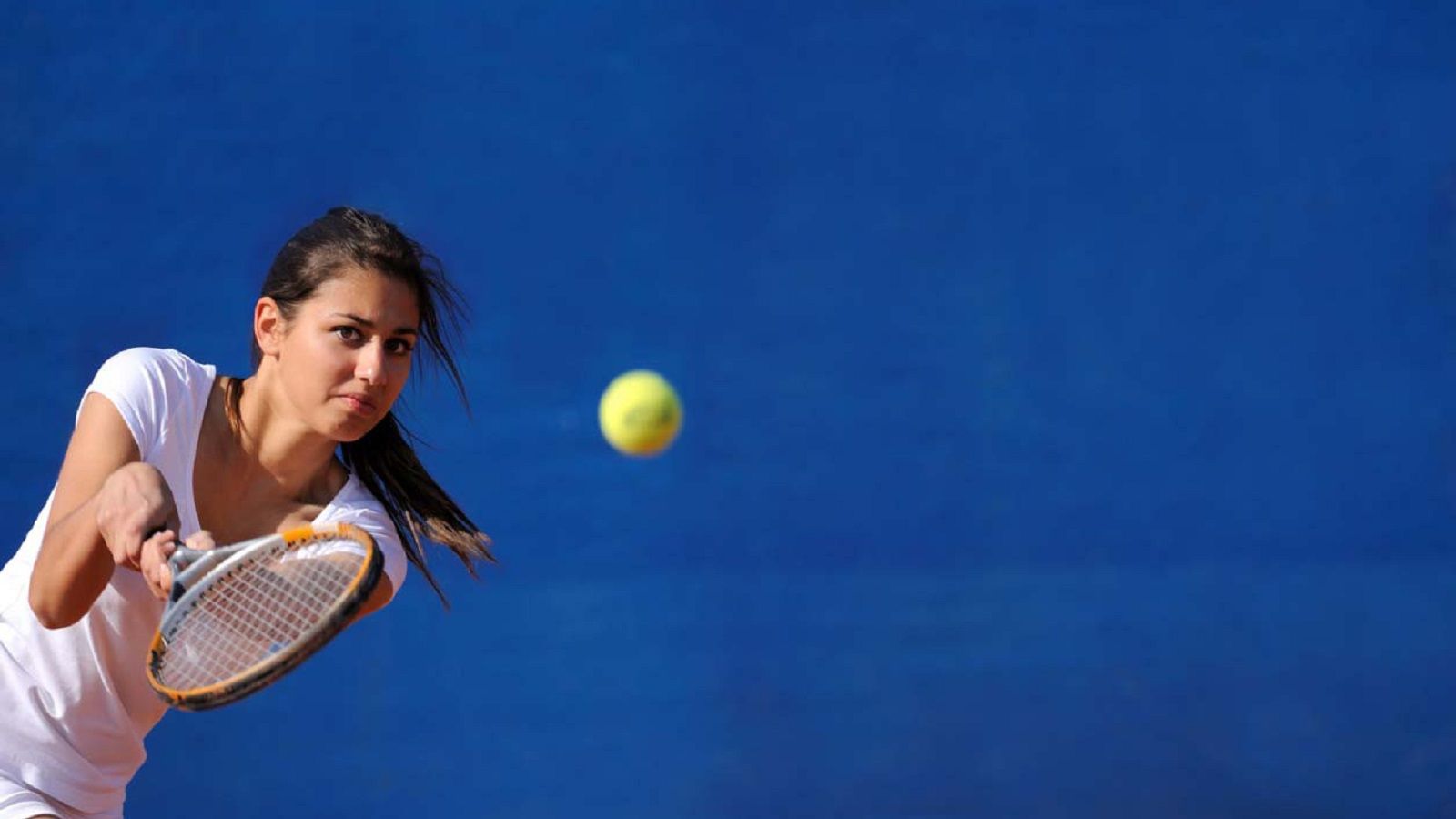 Lessons and Tournaments
Sharpen your fundamentals, specific skills, footwork, strategy and mindset during a lesson with Josh Bates. All lessons will include:
A brief on court analysis
Personal goal setting
Individualized drills to enhance your game
Biomechanics specified to your body style

If you want to get more competitive on the court, let us set up Social Round Robins, Mix & Splits, Compass Draws and Elimination Events.
Instruction and Court Fees
1 Hour Court Rental $25
1 Hour Ball Machine $40
Championship Balls $5
Instruction
Private Lesson w/ Josh Bates (1 hr) $85
Private Lesson w/ Josh Bates (1/2 hr) $50
Three & Me Tennis Clinic (1 hr per player) $45
Group Clinics (1 hr per player) $40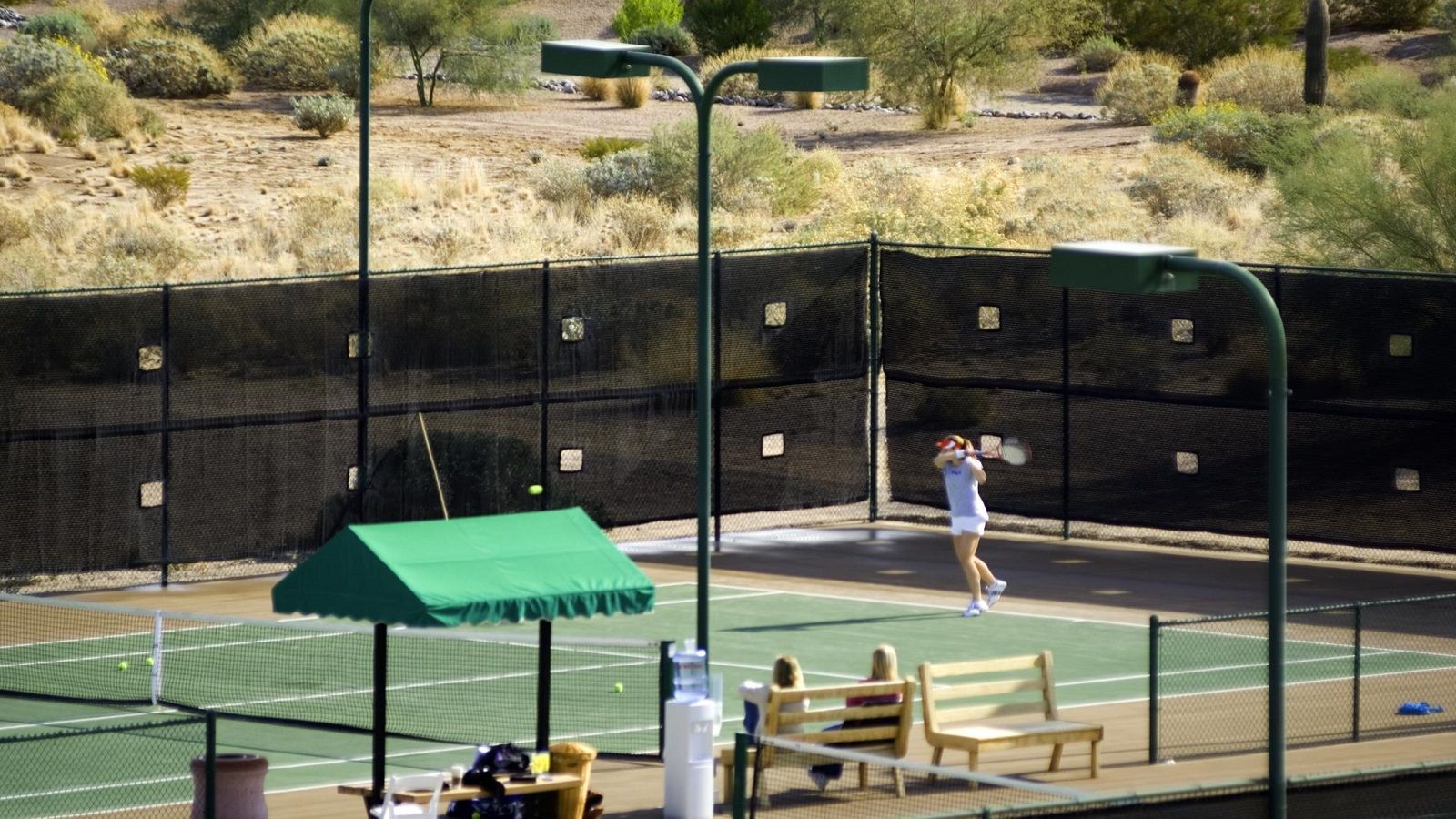 Reservations are recommended and may be made on the hour or half hour. A 24 hour cancellation notice is required for court time, lessons and clinics. Proper tennis attire and tennis shoes are required (no running shoes or sandals). Wilson Demo racquets are available at the Aji front desk.