KAI RESTAURANT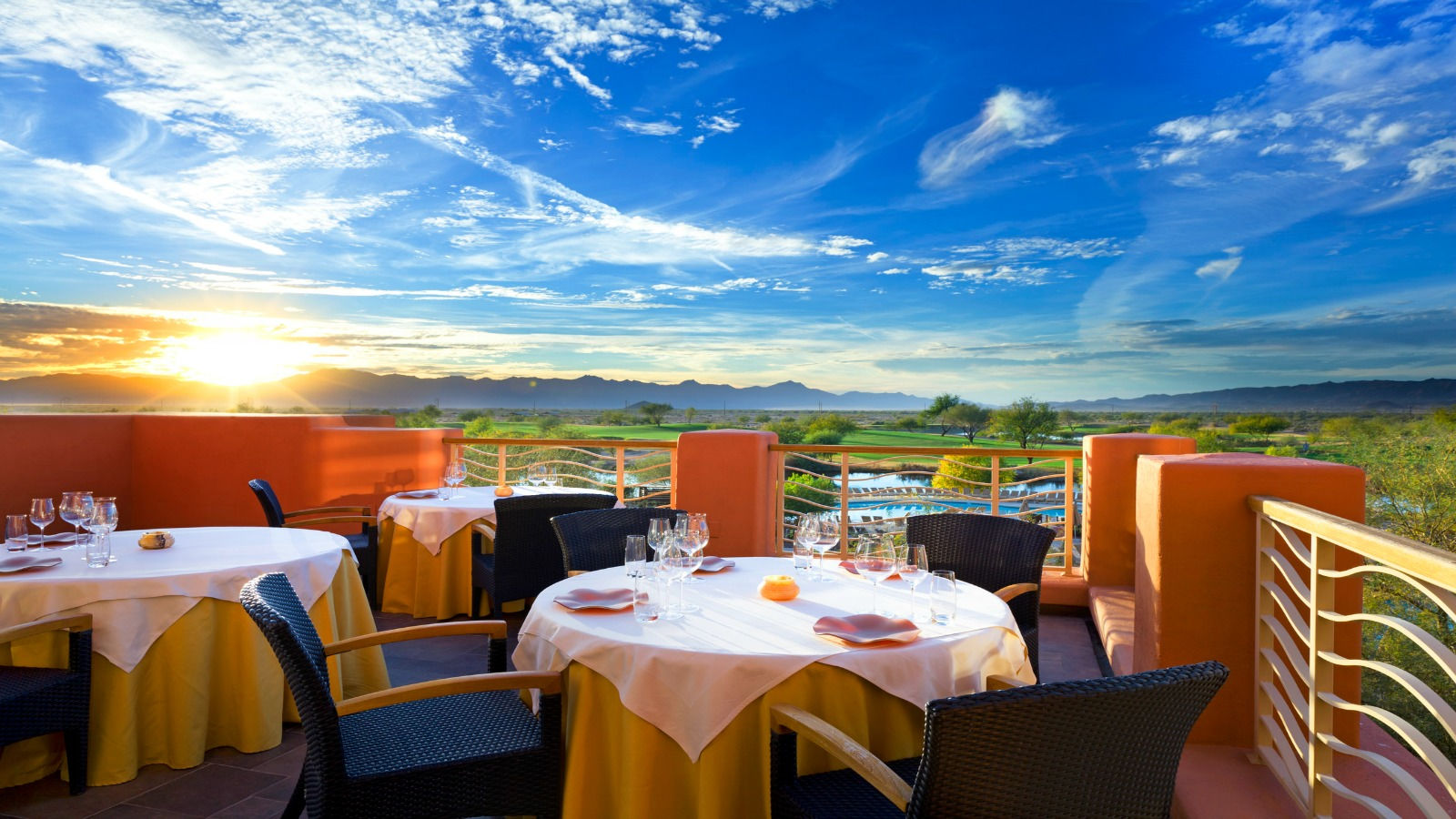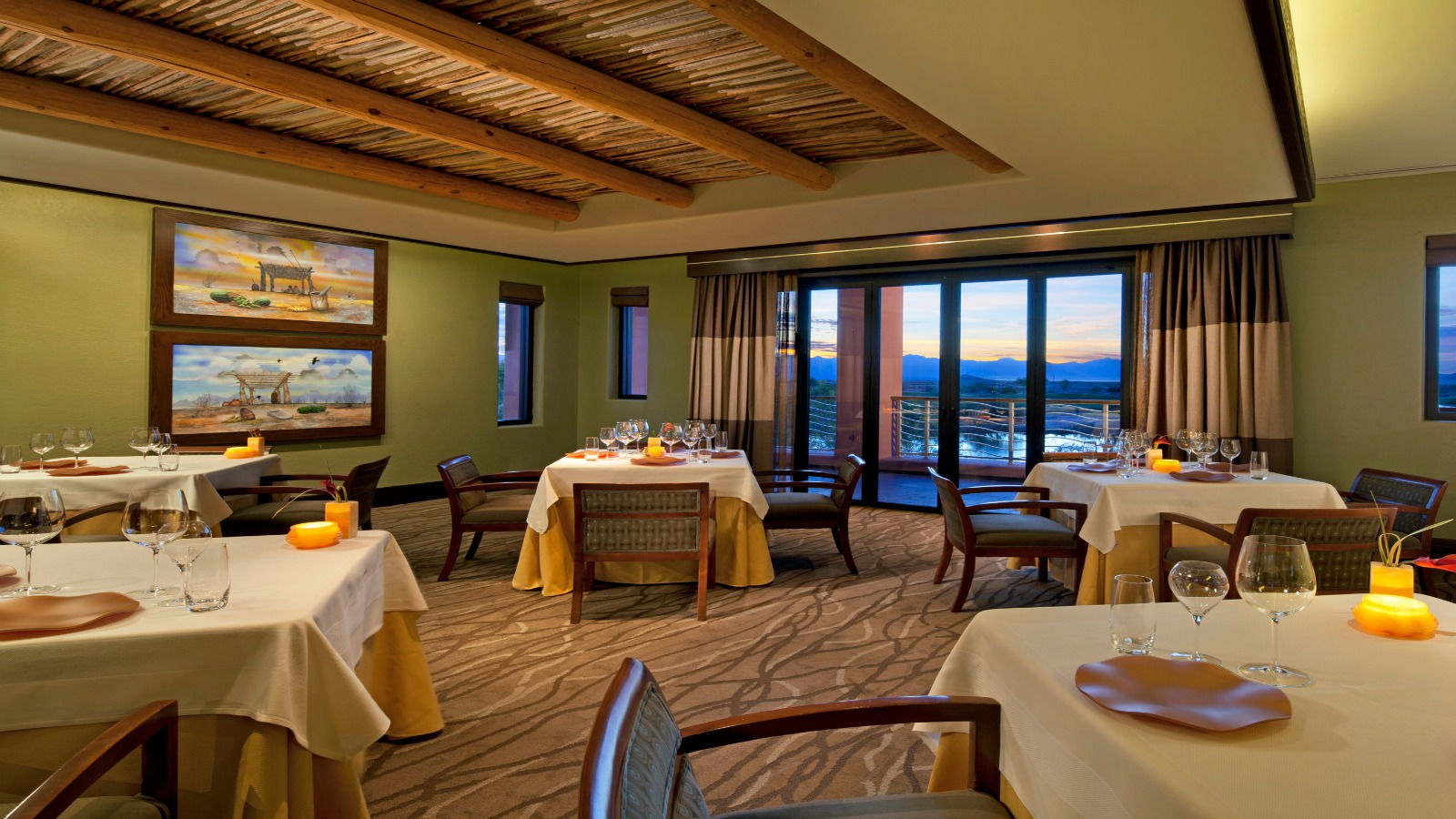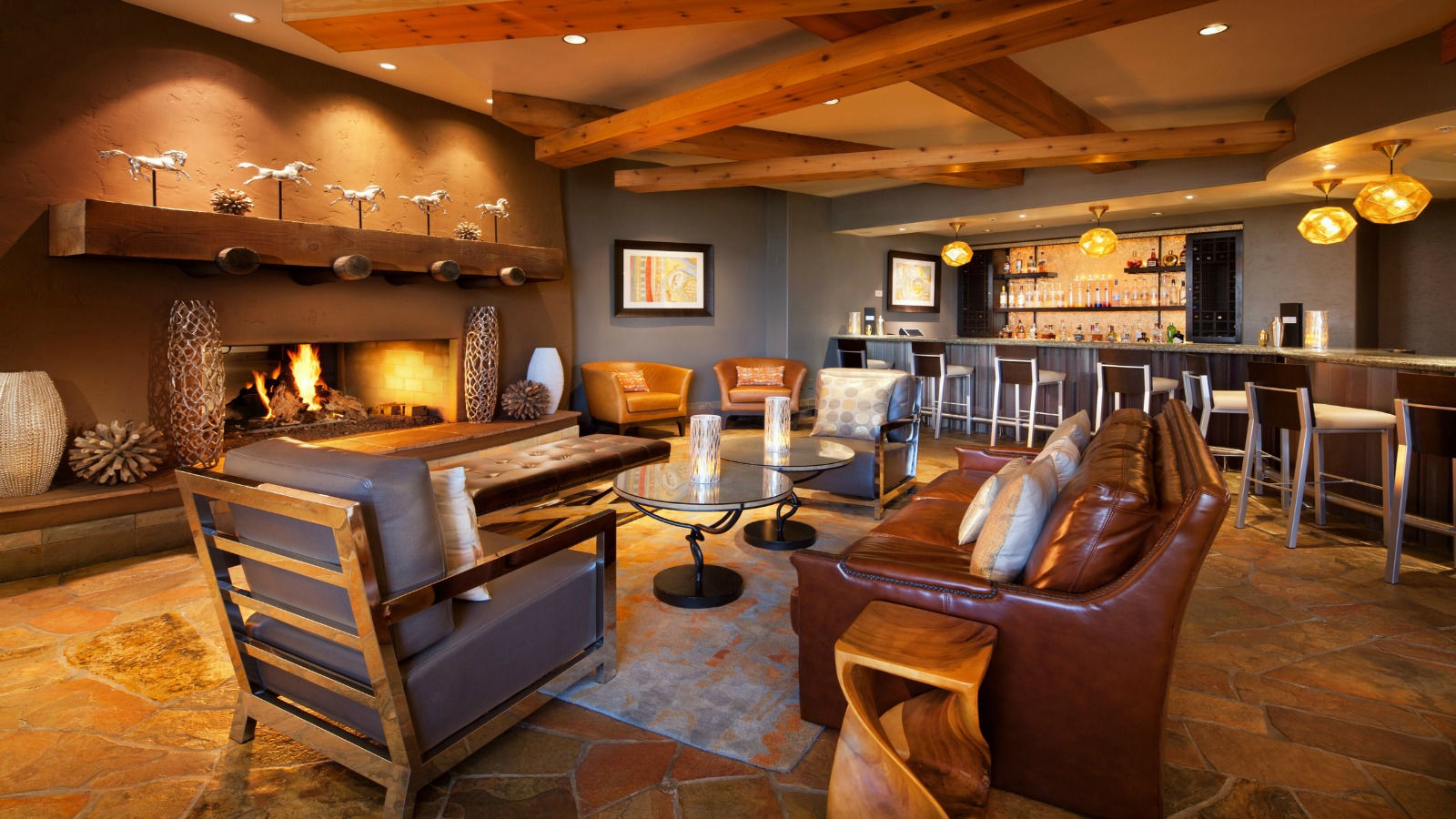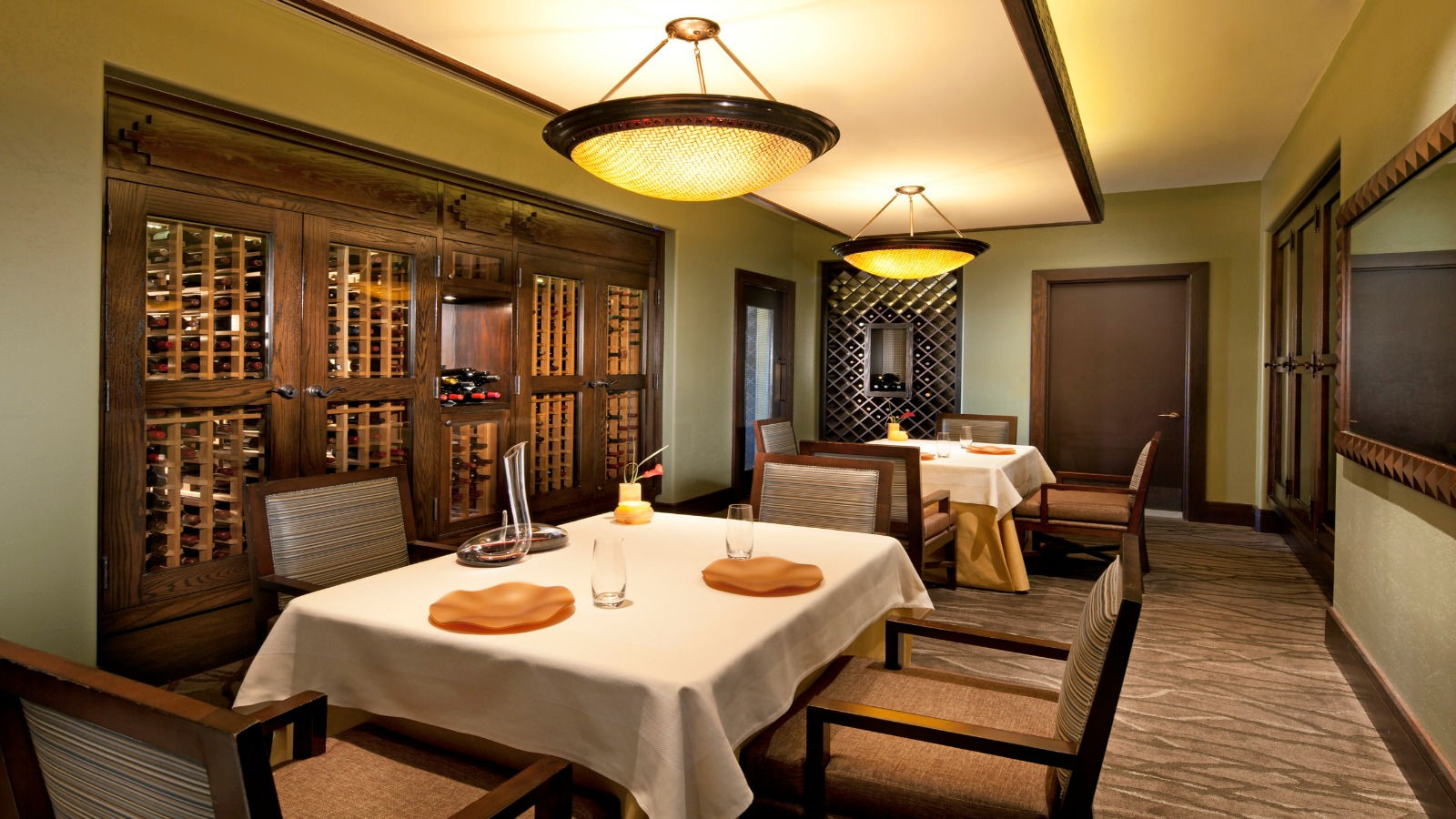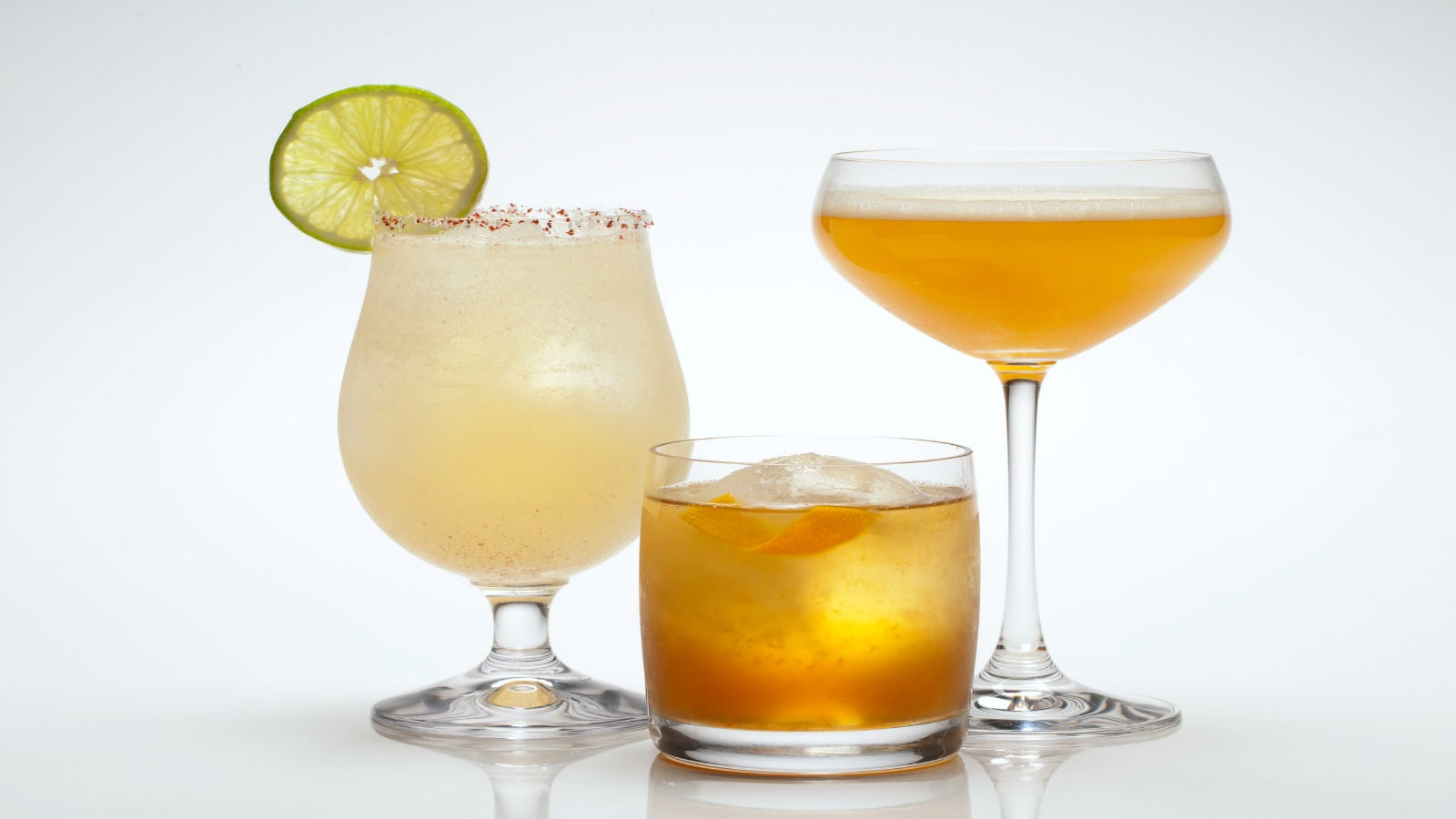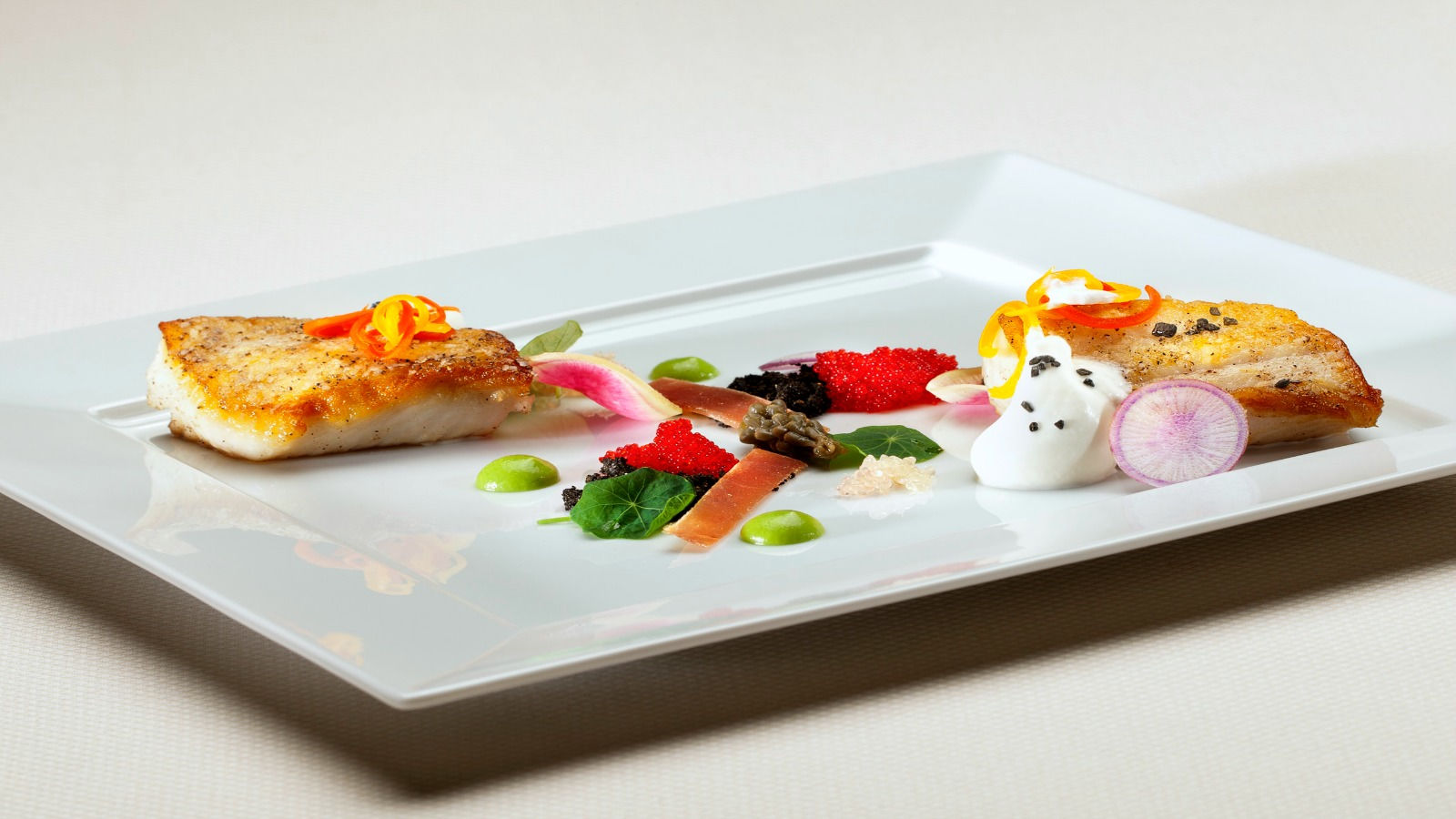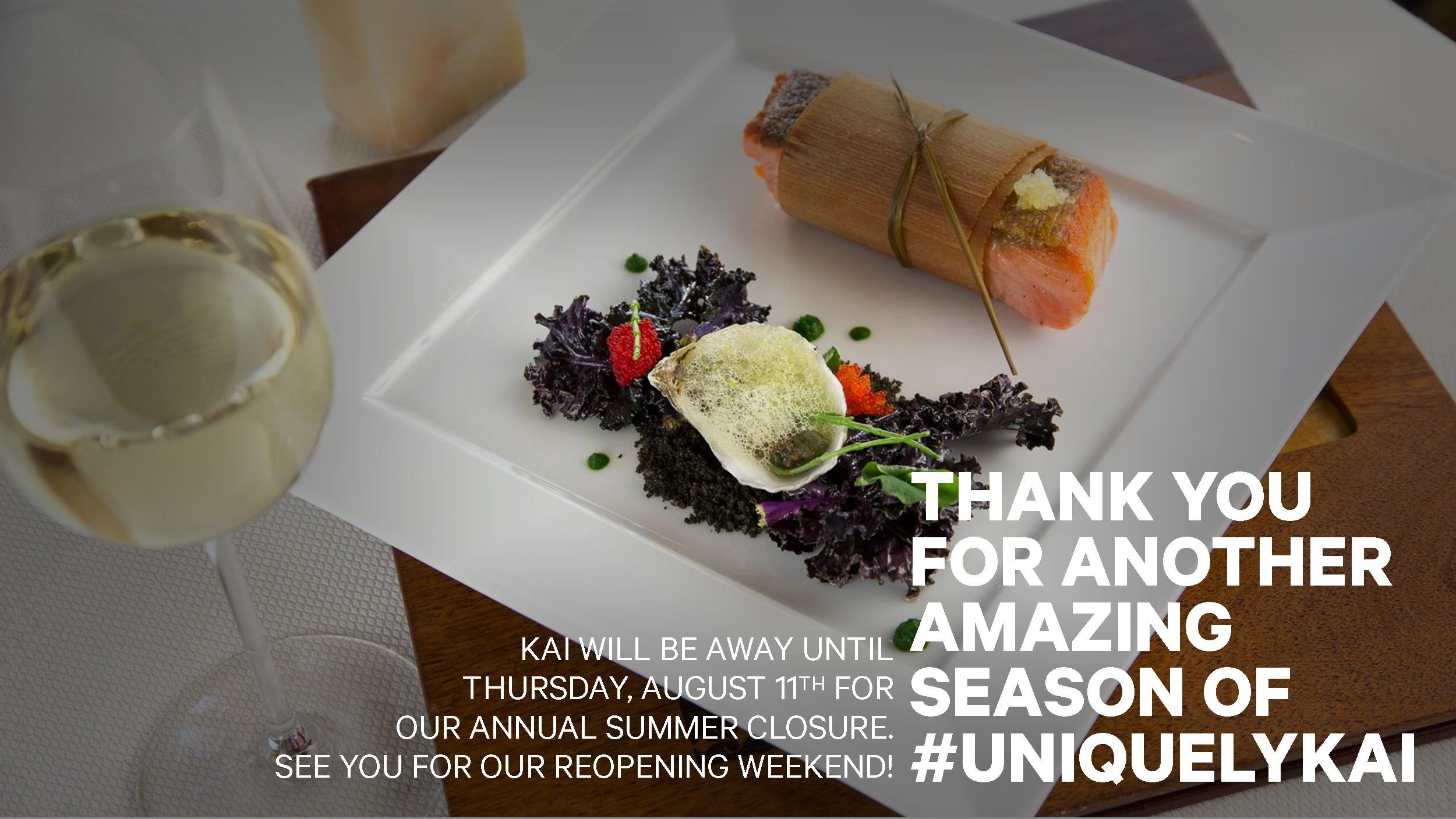 Kai, meaning 'seed' in the Pima language, is the only AAA Five Diamond/Forbes Five Star restaurant in Arizona and has been named one of Open Table's 10 Best Restaurants in America. Our Chandler restaurant features a menu rich in creativity, history and Native American culture. Chef de Cuisine, Ryan Swanson, incorporates the essence of the Pima and Maricopa tribes and locally farmed ingredients from the Gila River Indian Community to create unforgettable masterpieces.
We invite you to experience our decadent 13 course Journey Tasting Menu. We kindly request that all guests wishing to order this tasting menu do so before 8:00 p.m.
Dinner Hours:
Tuesday - Thursday from 5:30pm - 9:00pm
Friday - Saturday 5:30pm - 9:30pm
Please note: Kai will be close beginning on Sunday, July 3rd and will reopen for service on Thursday, August 11th. During this traditional seasonal closure, the staff will travel and research new food and beverage inspiration to be used for the development of ideas for the fall/winter menu which is targeted for a November 2016 debut.

What to Expect:
To dine at Kai is to find yourself immersed in an elegant fine-dining experience. To that end, please note that Kai maintains a smart business casual dress code. It prohibits hats, denim, T-shirts and shorts for both ladies and gentlemen, including open-toed sandals for men. Dress hats for ladies are acceptable. As a courtesy to other diners, refrain from using cell phones and laptops in the dining room; all audio visual equipment are prohibited. Thank you in advance for respecting this as a discerning adults-only dining environment, recommended for guests over the age of 13.
Reservations:
Reservations are strongly recommended. To secure reservations by phone, please contact Restaurant Reservations, Tuesday through Saturday, between 1:30 p.m. – 5:30 p.m. by calling 602-385-5726 (outside of these hours, please call 602-225-0100). Reserve your table online >>

Cocktail Menu | Dinner Menu | Dessert Menu | Wine Menu | Private Dining Menu
Kai Proudly Announces An Exclusive New Private Transportation Service
The Journey Class premier chauffeur service offers personal driver services safely to and from Kai Restaurant. As a guest of Kai, we want you to experience that personal service from the moment your night begins all the way through to its conclusion, adding a personal touch that is unmatched in our industry. The cost is $60 round-trip, (35 mile one-way limit) and includes up to 4 passengers. Reservations must be made at least 2 days in advance and can be made by calling 602-385-5726 or sending reservation request information to KaiTransportation@WildHorsePassResort.com.
SAVE THE DATE
The Ladies of Kai - August 19, 2016
Kai is proud to present a match made in heaven: Cocktails and Dessert. Speaking of powerful combinations, the ladies behind this magical evening will dazzle.
Join Kai Pastry Chef Audrey Enriquez and her highly innovative and sophisticated palate for all things sweet as she teams up with another highly inspired female palate, Kai bartender extraordinaire, the inventive and refined cocktail magician Liberty Quihuis.
The "Ladies of Kai" event will be held on Friday, August 19th. This collaborative five-course dessert and cocktail pairing will begin with a reception at 7:30 and service at 8:00 p.m. The event is offered to a limited number of guests and will be priced at $65 per person. To preview the event we wanted to showcase one of the cocktail/ dessert duos planned for the occasion. This vanilla and mesquite shake incorporating Baileys and Vodka, garnished with Nepitella mint will pair beautifully with a Schnepf Farms peach dessert incorporating rose pedal infused yogurt, white peach foam, fresh berries and mesquite granola.
We hope to see you soon following our summer seasonal break and look forward to showcasing our tempting libations and desserts once we return. Cheers! Reserve your spot now by calling (602) 385-5726 or emailing Rosina.Dee@Sheraton.com.