Here's To The Journeymakers℠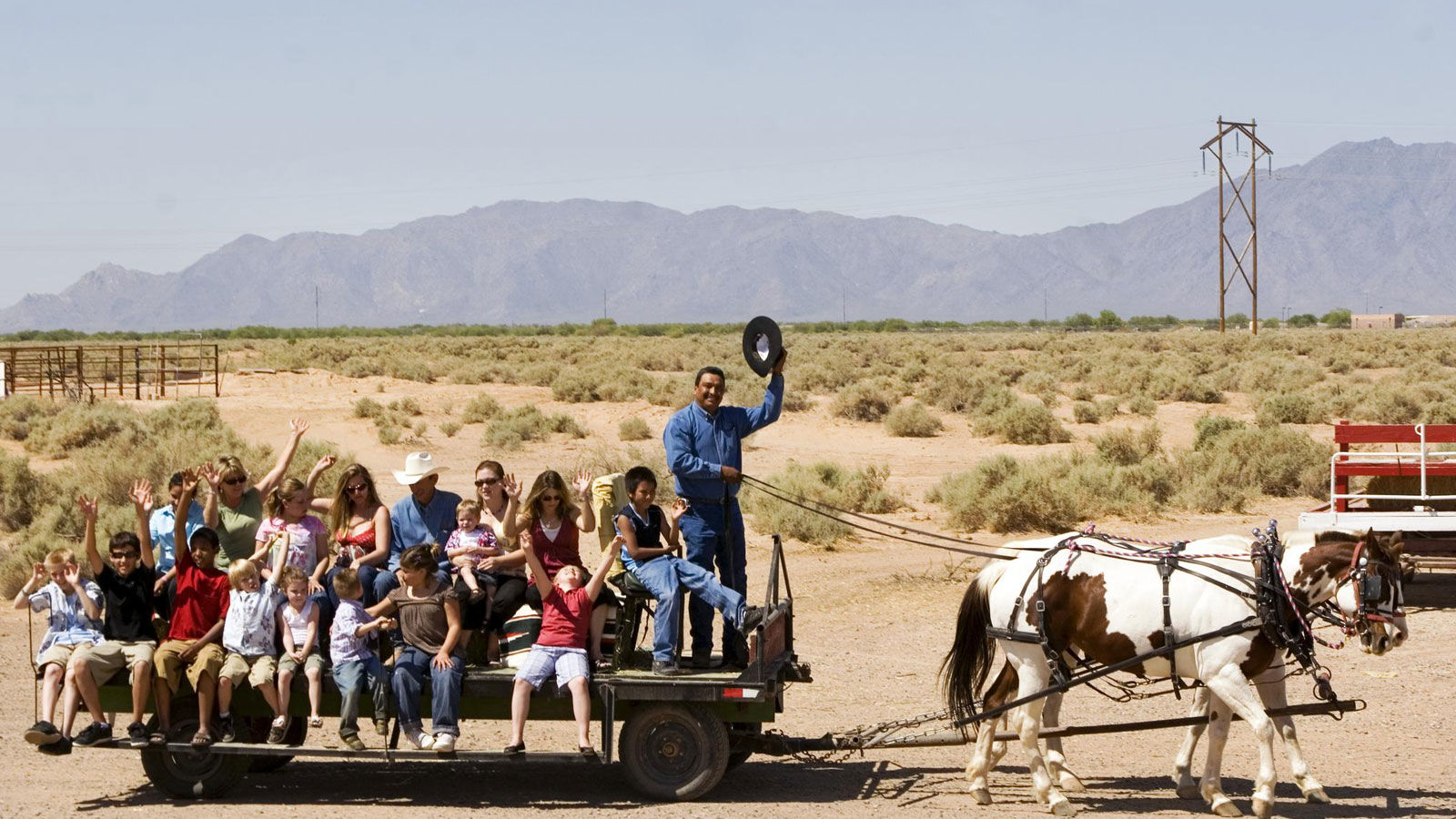 Sheraton Hotels and Resorts is joining American Express Travel to celebrate the people who take travel further. Congratulations to our very own Chuck and Roger of Koli Equestrian Center for being recognized as Journeymakers! Thank you for all you do to make every guest stay so memorable.
Alex was only three years old when his parents took him on a trip to Sheraton Grand at Wild Horse Pass. Alex was frightened of the horses but Chuck, the owner of Koli Equestrian Center, and Roger, a horse wrangler, taught Alex how to ride and not be afraid. They taught Alex about their heritage and the Maricopa people and allowed him to gain a different perspective. His parents have seen Alex gain more courage, confidence and character since his interactions with Chuck and Roger while Alex feels like he is in the real wild west. The family has been back to Sheraton Grand at Wild Horse Pass four times since Alex's first interaction with Chuck and Roger and now they see their trip as a family tradition.
Koli Equestrian Center is located at Sheraton Grand at Wild Horse Pass and features breathtaking scenery and horseback riding trails that you and your family will be sure to enjoy. Friendly, qualified wranglers lead, instruct and act as tour guides on well trained horses during your horseback riding adventure. Discover riding lessons and trail rides. Koli Equestrian Center is also perfect for hosting outdoor events.
Learn more at American Express Journeymakers at www.journeymakers.com.