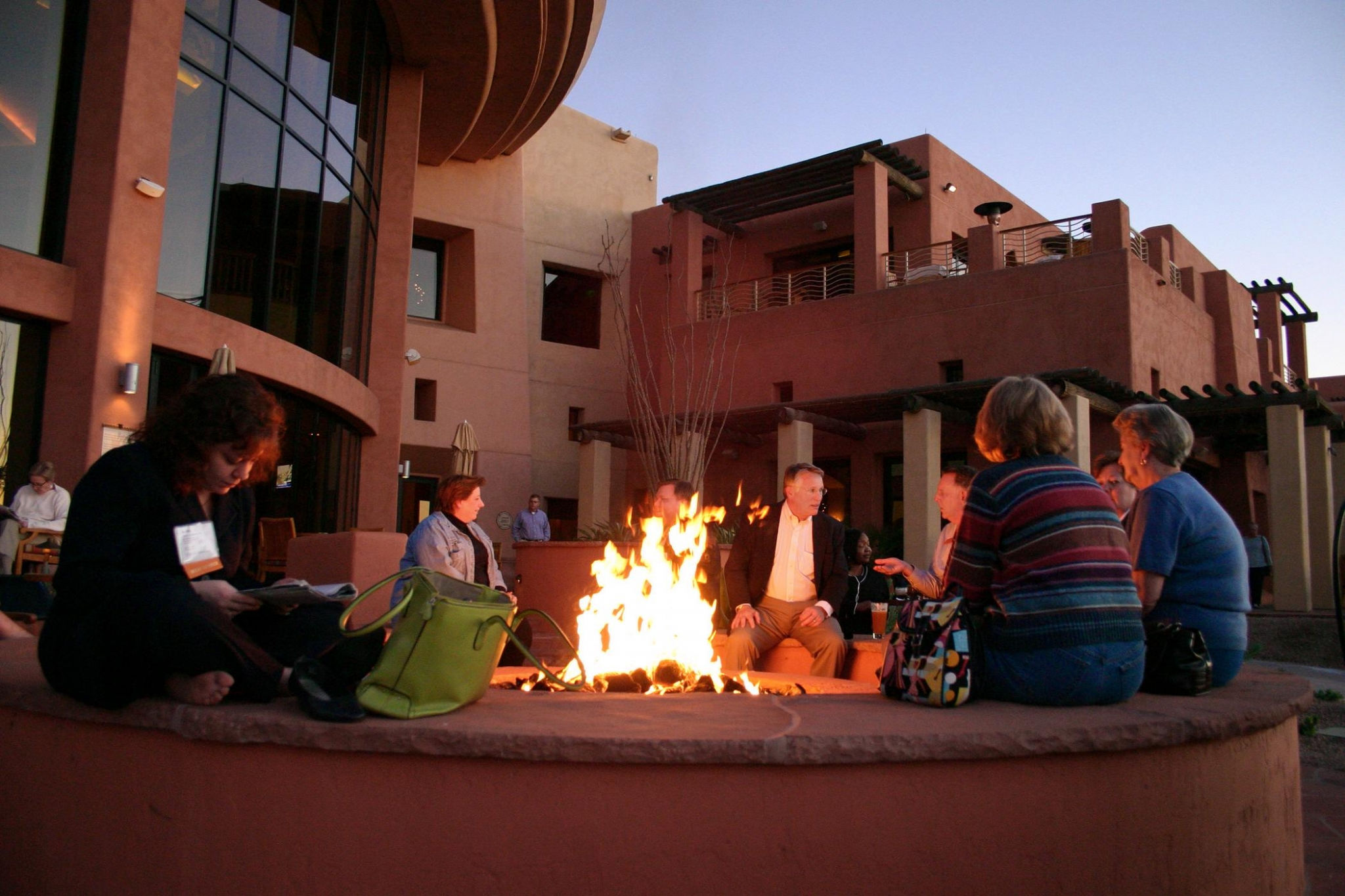 Explore our Spring Cultural Programming >>
The Sheraton Grand at Wild Horse Pass is devoted to Cultural Sustainability. The property is owned by the Pima and Maricopa Tribes that comprise the Gila River Indian Community and their culture and heritage is woven into every aspect of the resort, offering an authentic and tangible cultural experience for guests and visitors.

For the traveler seeking a unique sense of place, we focus on Geotourism, or a version of tourism that sustains or enhances the geographical character of a place - its environment, culture, aesthetics, heritage, and the well-being of its residents. Located on the Gila River Indian Community, the Sheraton Wild Horse Pass Resort & Spa has long been a inspiration for how to respectfully and authentically share Native American culture at a luxury resort and has won multiple national awards for those efforts.
Our unique programming is highlighted by a variety of exceptional offerings including; a Cultural Concierge, a Storytelling and Song Program that shares ancient legends, culinary items from Gila River Farms and Gila Crossing Schools and by preserving and displaying Arts and Crafts of the Pima and Maricopa.

The integrity of our cultural authenticity is second to none and we hope that you will immerse yourself in the inspiring cultures and traditions during your stay with us.
A Few Interesting Facts
The Maricopa tribe is most widely known for their pottery making talents.
Where you can see that on property? Notice the water pottery designs and petroglyphs throughout the room.
Your Surroundings: Learn the names of the Seven surrounding districts of Gila River Indian Community:
District 1: Blackwater- Shuckma hudag or Oos Kek which translates to "Blackwater" and "Stick Stand", has approximately 1,000 residents
District 2: Hashan Kek- translates to "Saguaro Stand"
District 3: Sacaton- Ge e Ke which translates to "Big House"
District 4: Santan- comprised of 8 district villages; Olberg, Santan (upper & lower), Stotonic, Chandler Heights, Gila Butte, Goodyear and East Lone Butte Village.
District 5: Casa Blanca- Vah ki which translates to "House that goes into the ground", comprised of 6 village areas:Sweet Water, Bapchule, South Casa Blanca, West Casa Blanca, Sacate and Wet Camp
District 6: Komatke- translates to "Broad Mountain" or "flat", has 4 village areas; Lone Butte, Santa Cruz, Komatke and Co-op Village
District 7: Maricopa Colony