Aji Spa & Salon, Phoenix
Plan Your Phoenix Spa Experience at the Sheraton Grand at Wild Horse Pass

Aji, meaning "Sanctuary" in the Pima language is appropriately named after the nearby Aji Mountain located on the Gila River Indian Community where women and children would go in times of war. Aji Mountain is still one of the Community's most sacred treasures and fittingly, Aji spa is where sacred Pima and Maricopa traditions are still practiced and shared. Offering the only authentic Native American spa menu in existence, the Indigenous Collection features treatments and activities designed and practiced by Aji's Pima and Maricopa Cultural Caretakers. The ancient Pima and Maricopa cultures are also showcased throughout our spa in design elements, artwork, architecture and shared legends.
Spa Hours
Aji Spa will be transitioning to our Off-Season hours effective Sunday, June 4th – Saturday, January 27th.
Spa Facility Hours
Monday – Friday 8:00am – 6:00pm

Saturday – Sunday 7:00am – 6:00pm
Spa Treatment Hours
Monday - Friday 9:00am - 5:30pm
Saturday - Sunday 8:00am - 5:30pm
Contact Us
Aji Spa Information & Reservations: 602.385.5759
Resort Guest: Dial ext. 8416
Spa Services
We offer a variety of treatments so that each session may be customized to your own specific needs. Learn more>>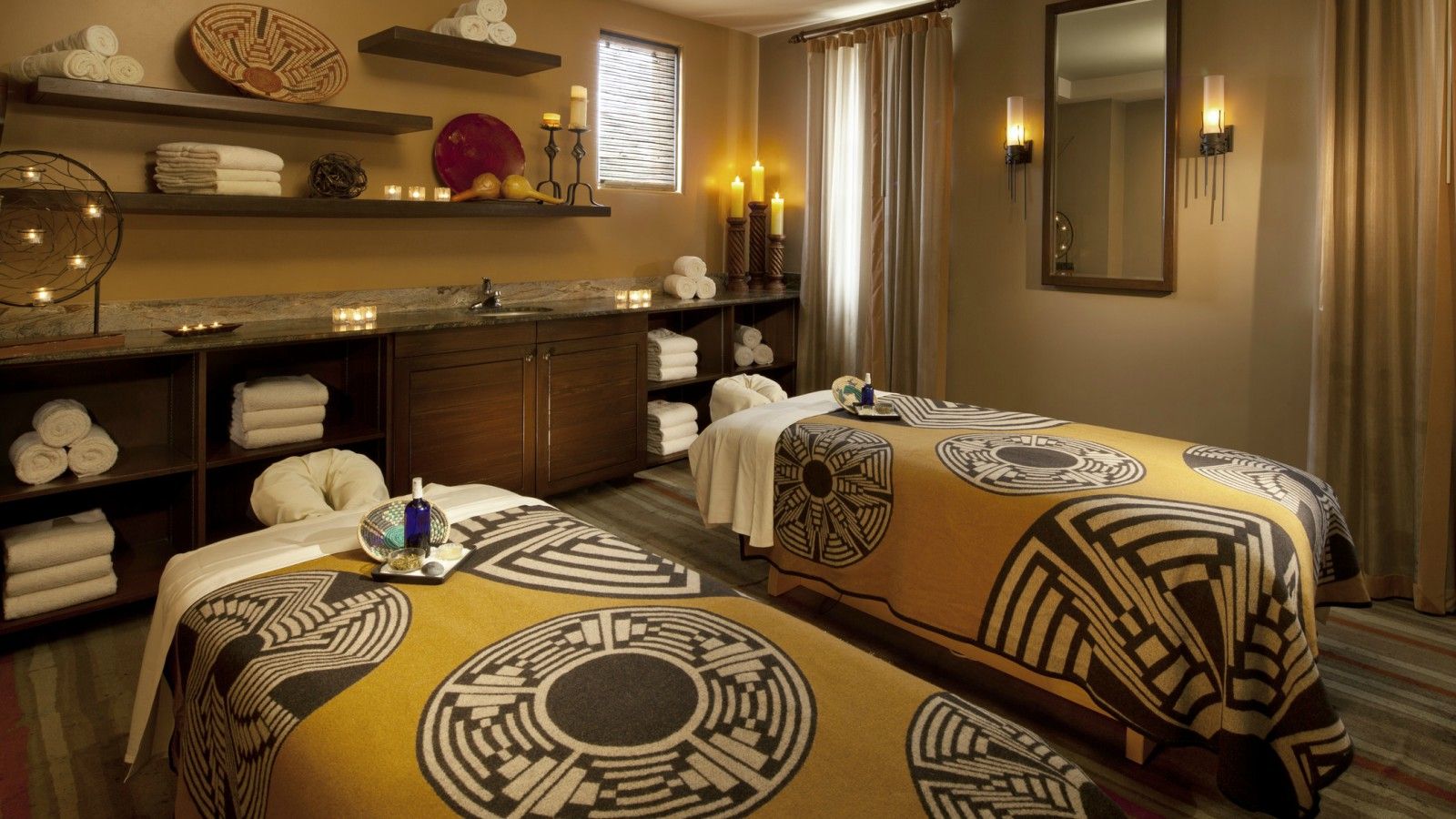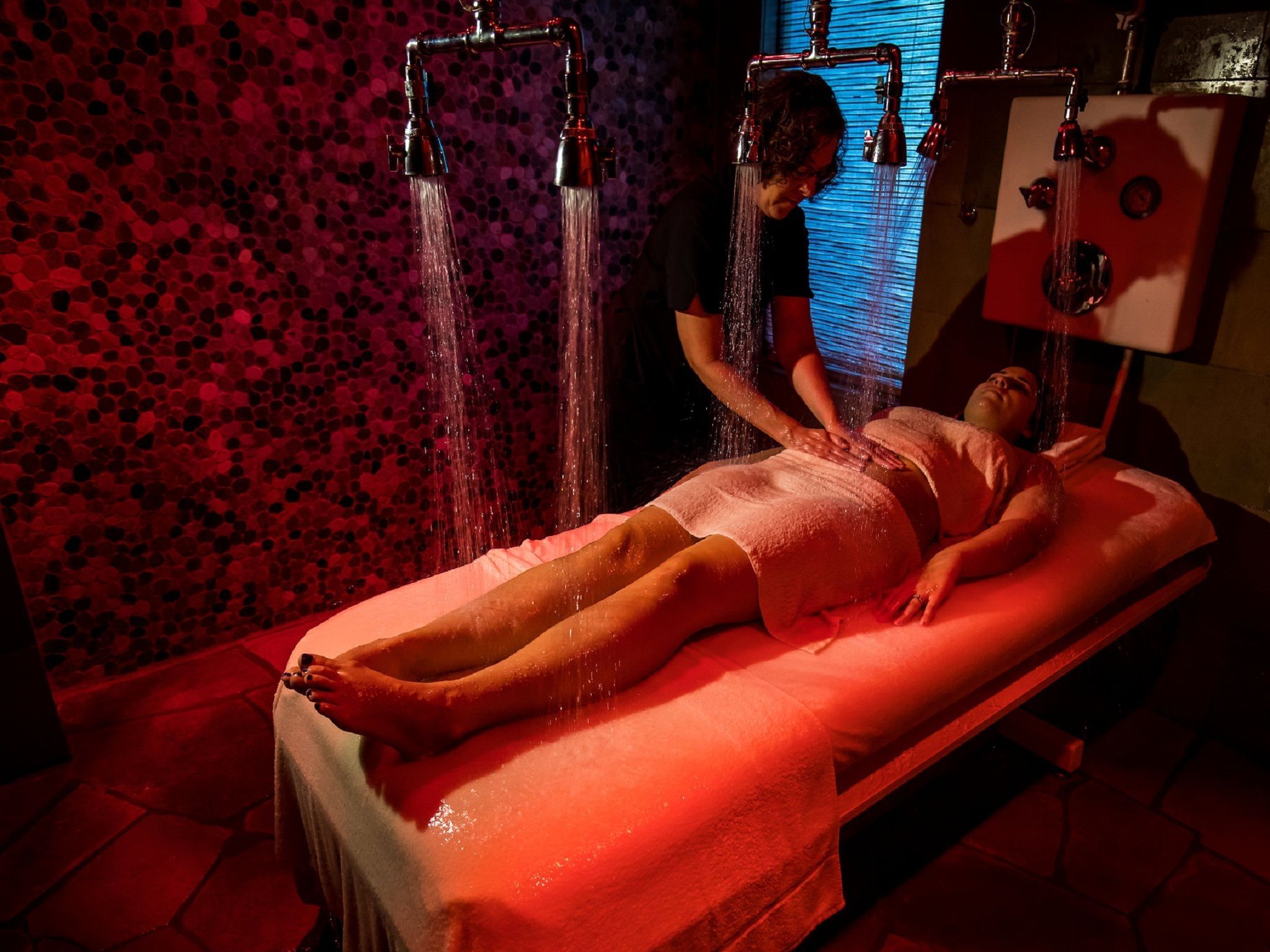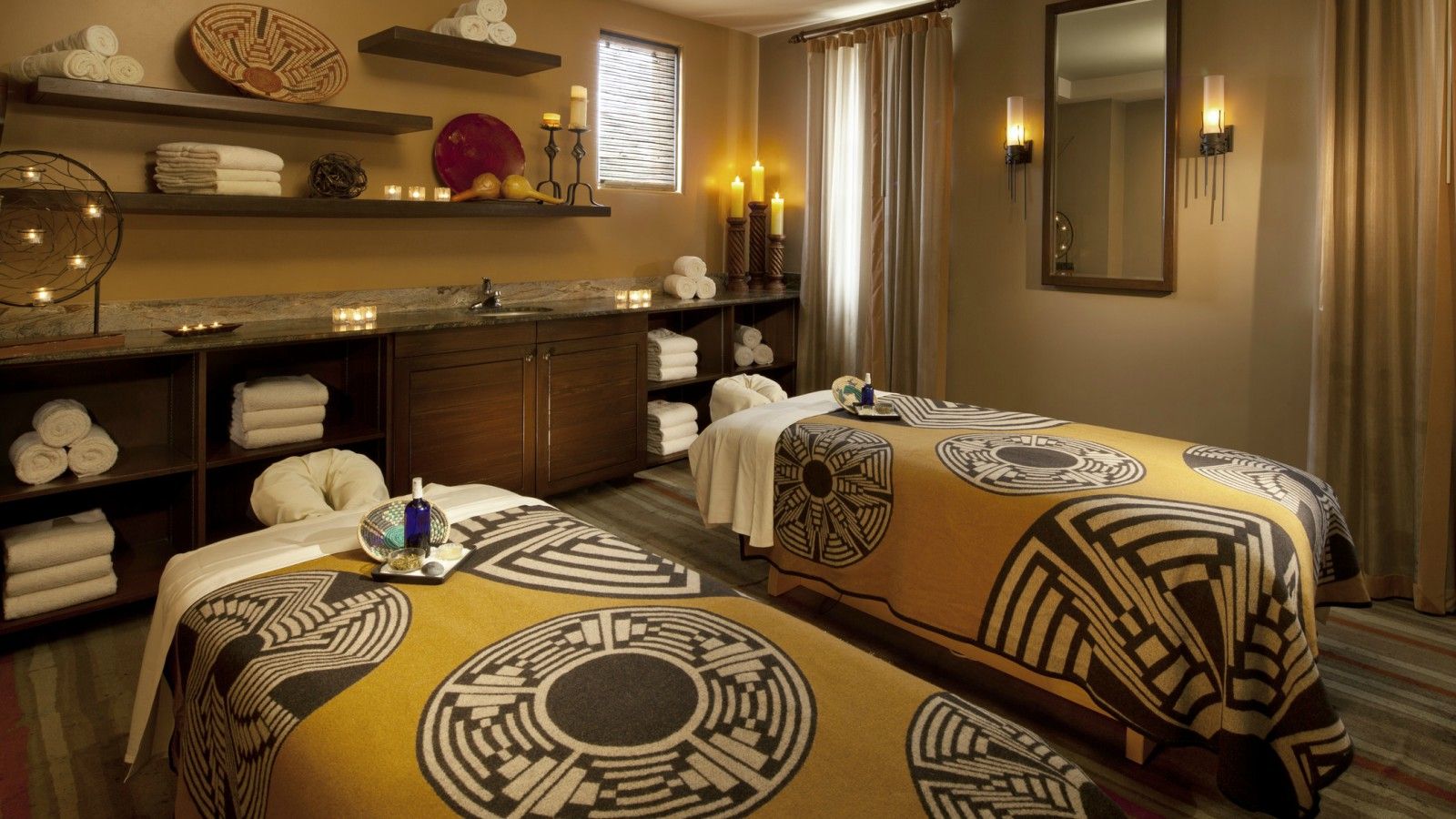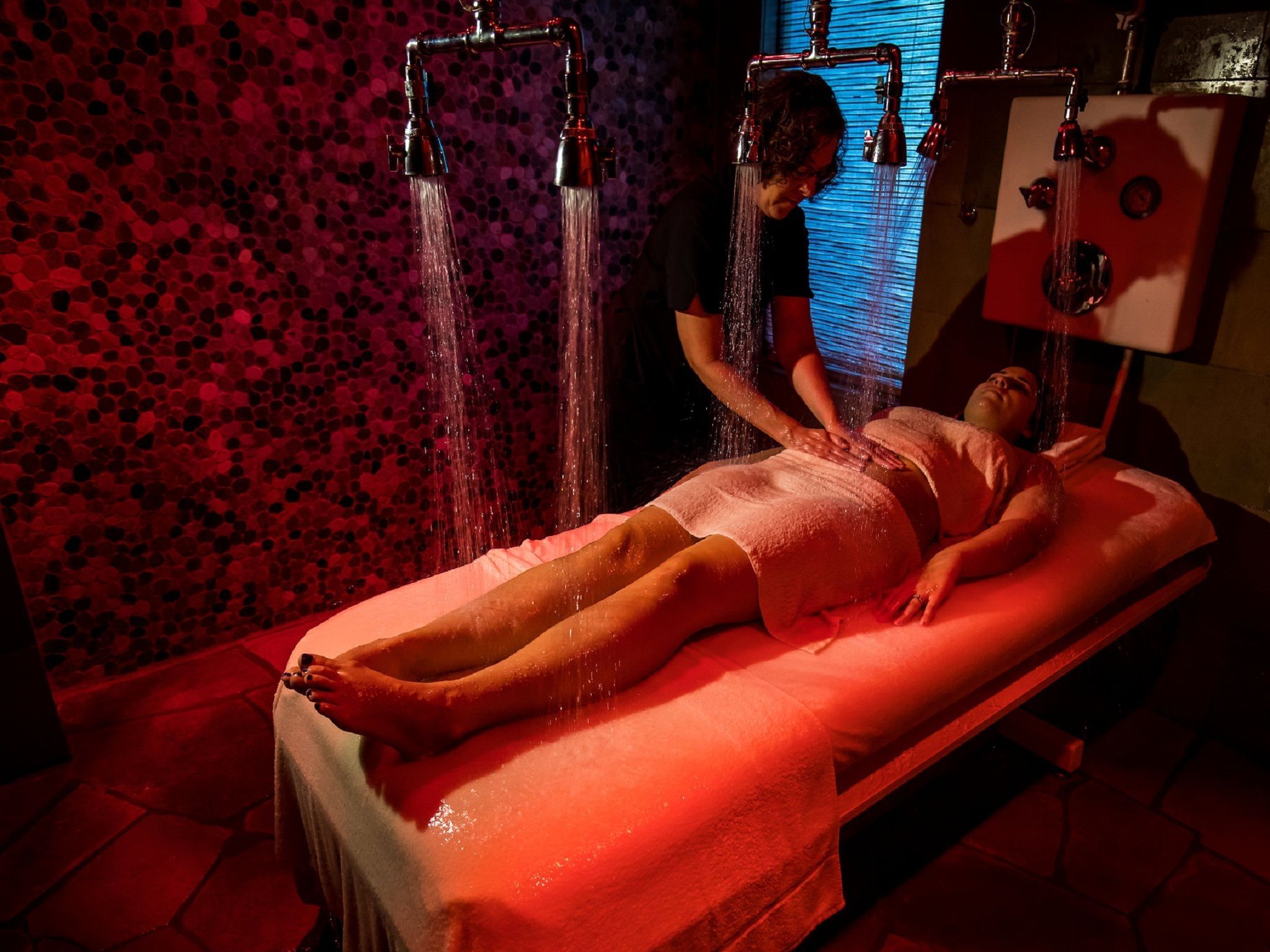 Special Occasions & Group Events
Day Spa Packages
Choose from a wide array of full and half day spa programs that combine our most popular services. All packages include gratuity. Package choices exclude The Indigenous Collection Services and Fountain of Youth Intraceuticals Oxygen Infusions. Learn More>>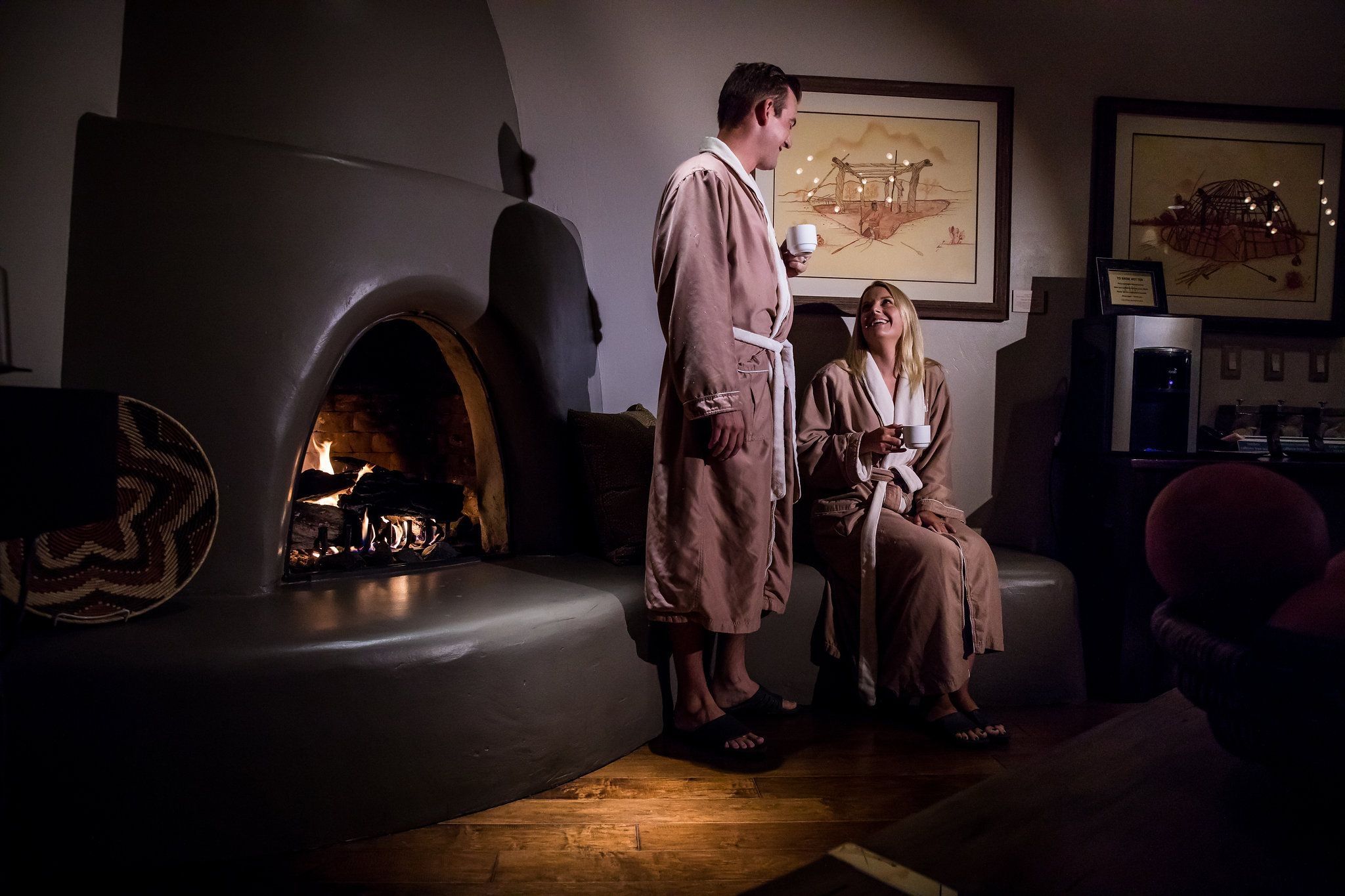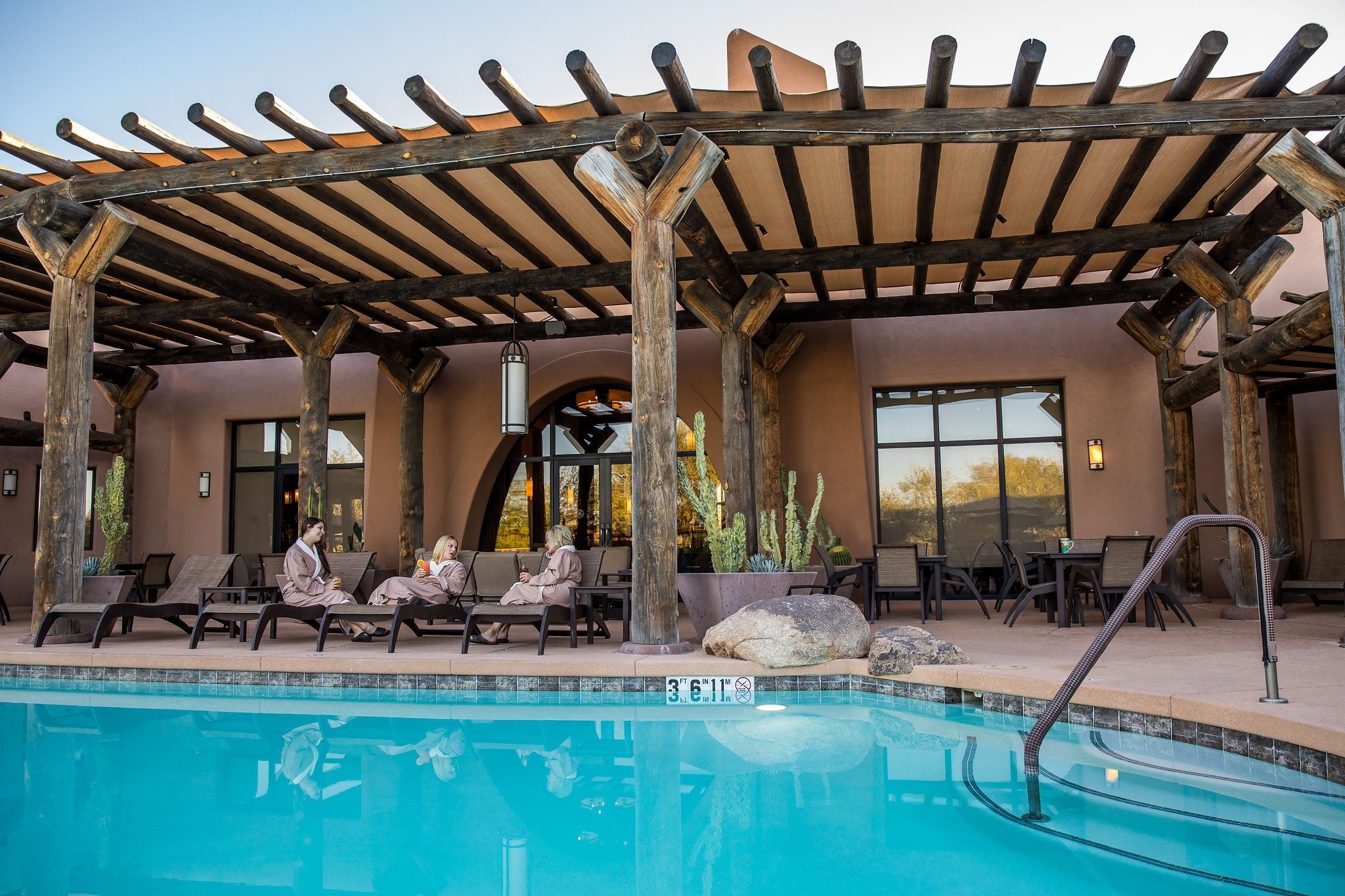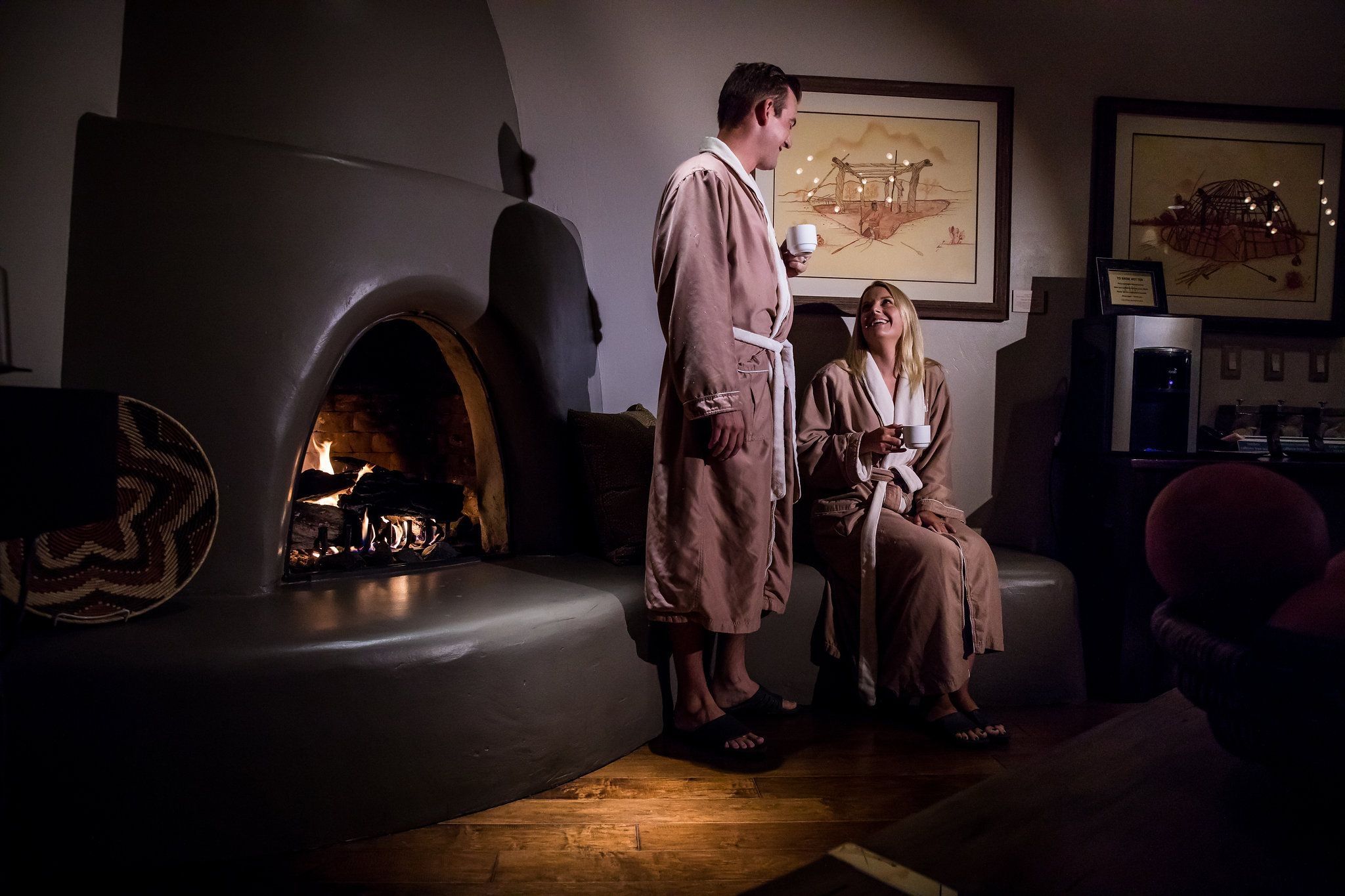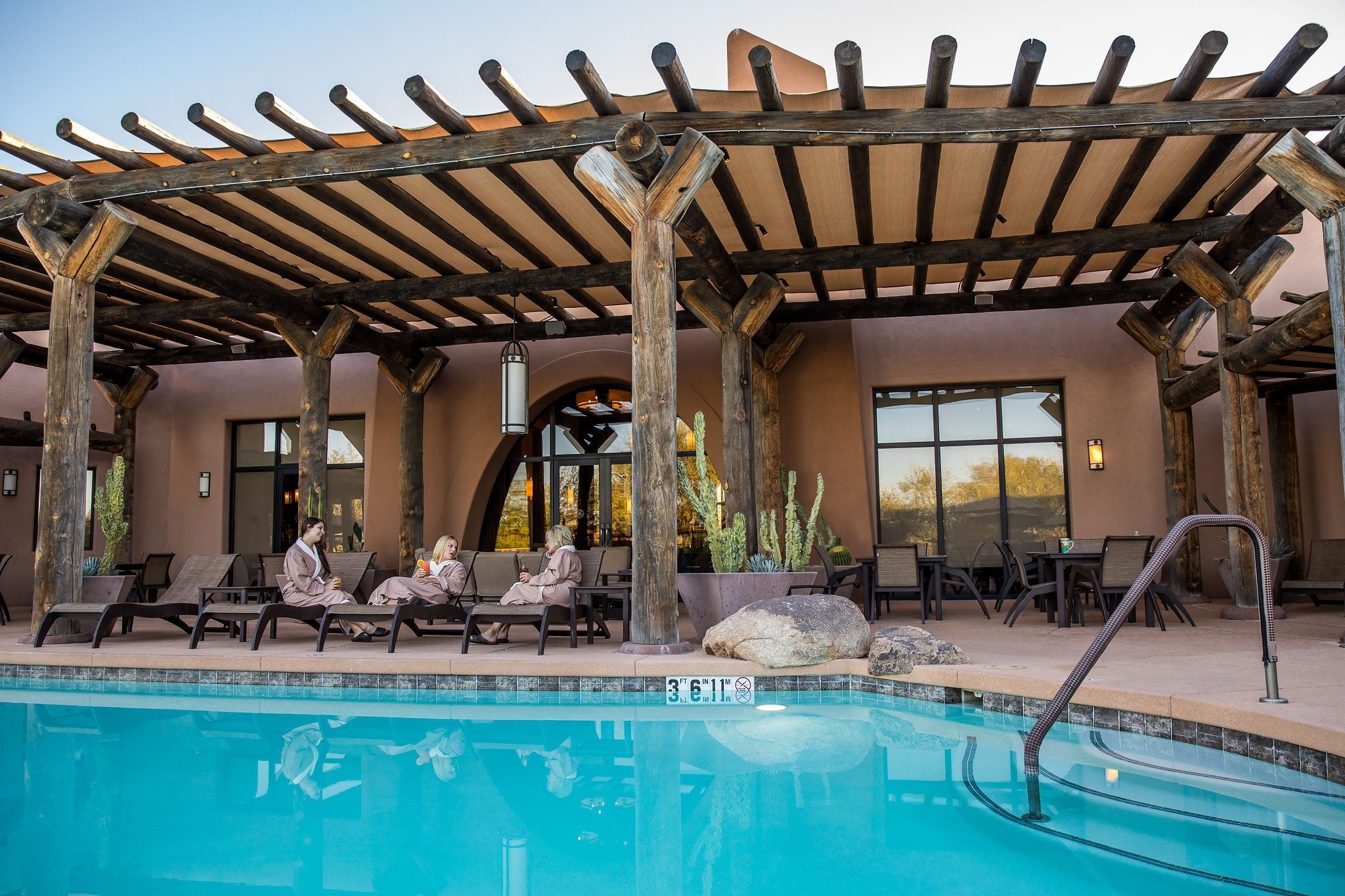 Aji Spa Specials
BUY ONE GET ONE 50% OFF SPA SERVICES
Treat yourself to the ultimate gift of 'me time' with Buy One Get One 50% off Spa Services. We invite you to combine any two spa services for a truly decadent and all-encompassing spa day at Aji.
Valid on any spa service 50 minutes or longer. Available Monday – Thursday only through October 31, 2017. 50% discount is applied to the lesser priced service. Both services must be performed on the same guest and on the same day. This offer cannot be combined with any other discount, promotion, Groupon or Living Social. For your convenience a 20% gratuity is added to all spa services based on the full price of the service.
ENJOY $50 OFF AN 80 MINUTE INDIGENOUS BODY SCRUB
An organic body exfoliation using our private label Indigenous Body Scrub which blends natural salt with local desert botanicals for an aromatic skin soothing treat. Followed by an application of our signature Indigenous Body Lotion, rich in vitamins and nutrients, it will leave your skin feeling refreshed and healthy.
80 minutes (includes a 25 minute Upper Body Massage) normally $205 Mon – Thurs and $215 Fri - Sun
Valid October 1-31, 2017. This offer cannot be combined with any other discount or promotion. Gratuities for services are based on the original full price of the service.
Fitness & Recreation
From tennis to personal training and private pilates classes, Aji Spa & Salon has your fitness needs in mind. Daily spa and fitness passes are subject to availability for guests and non-resort guests. Learn More>>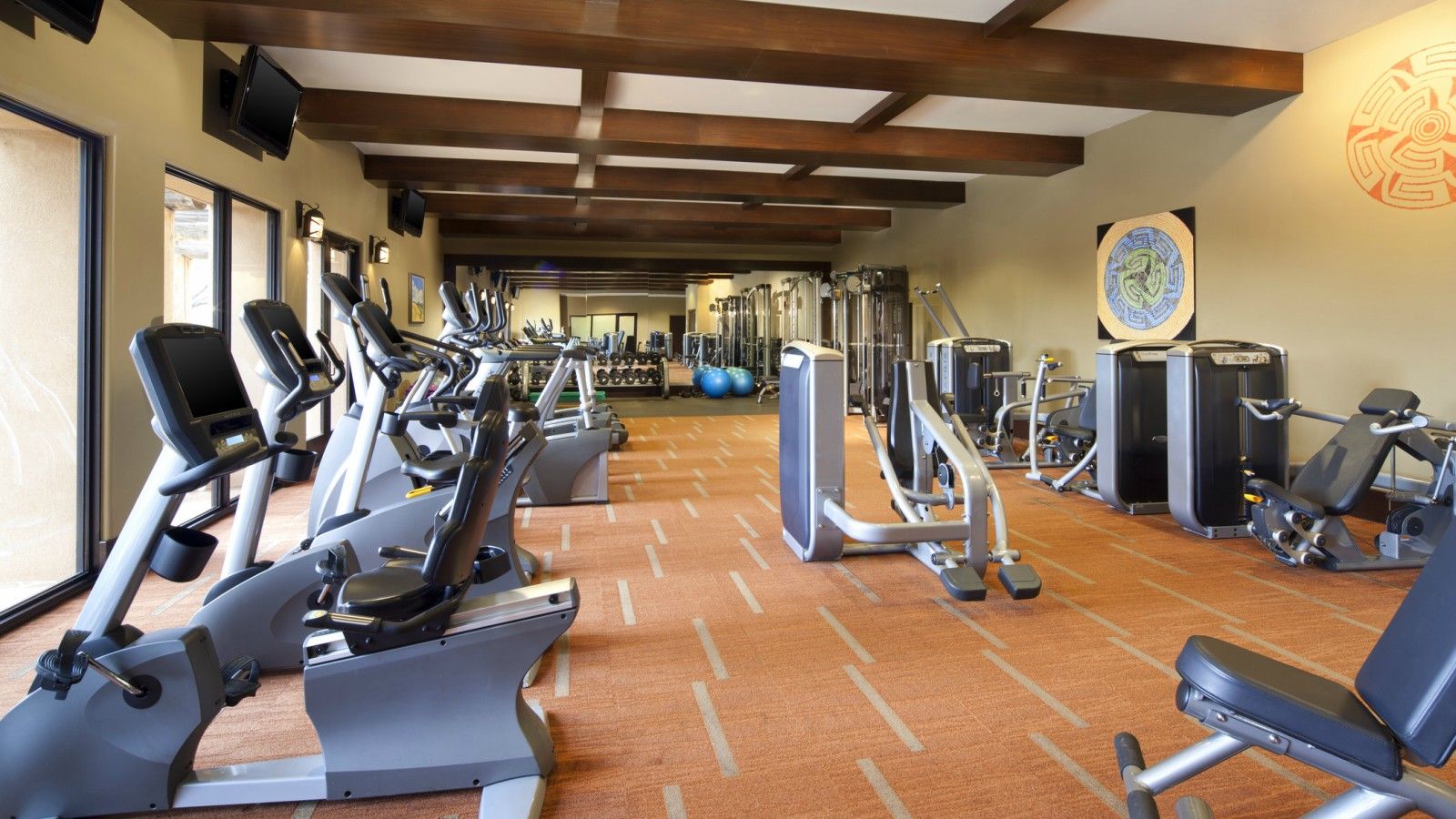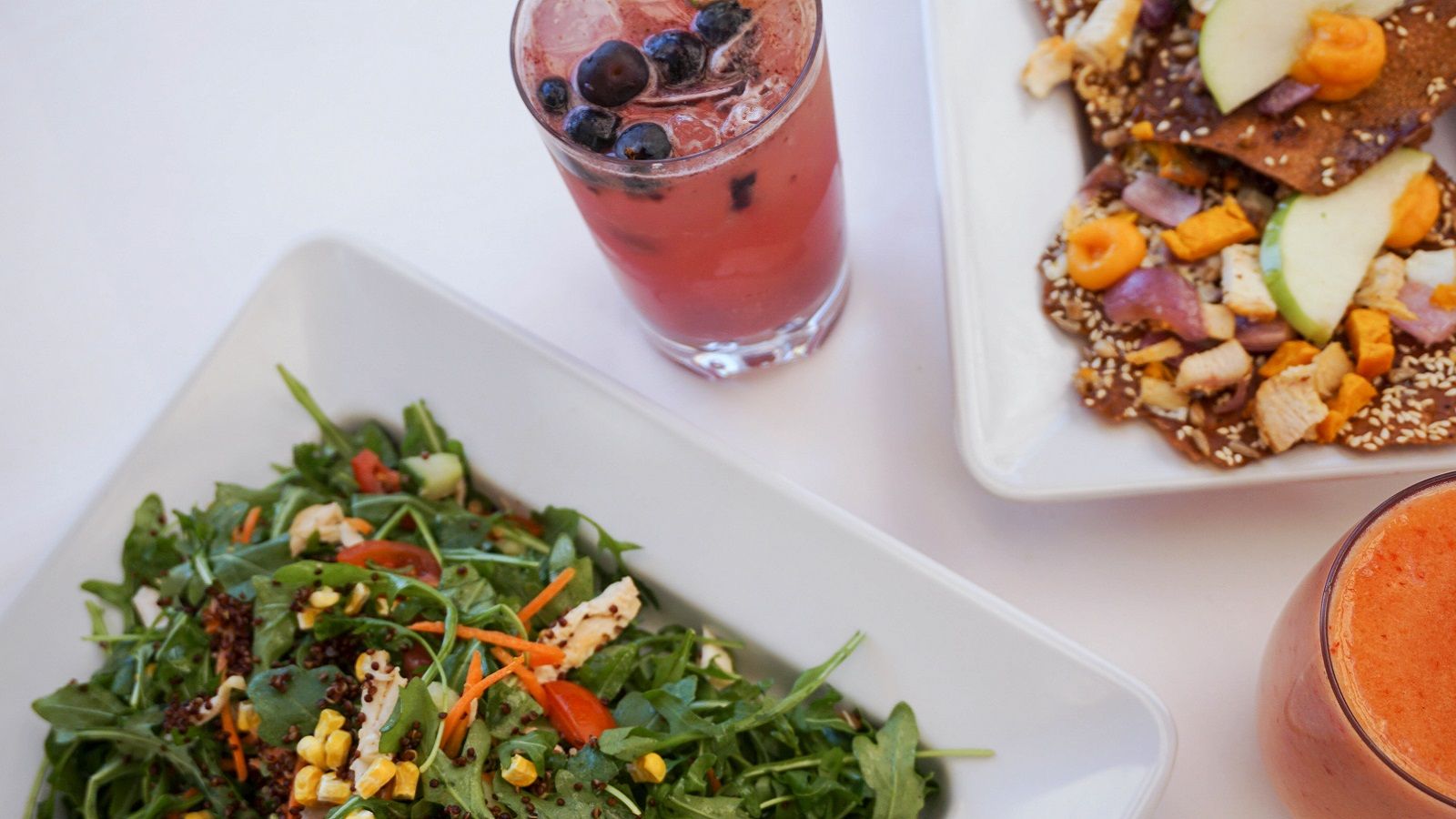 Aji Spa Café
Sunday - Thursday 11AM-3PM | Friday - Saturday 11AM - 4PM
Aji Café offers a menu with healthy lunch options prepared on site by the Aji Café Chef. Aji Spa Café Menu >>
Aji Bridal Services
As you prepare for your most special day, plan an escape from all of your stress to the sanctuary of Aji Spa. Relax, indulge and let our caring team of spa specialists take care of all the details. Learn more >>
Aji Group Services
Aji Spa is the perfect choice for fun and relaxing group activities. Whether your event calls for the personal pampering of our most luxurious spa treatments, a fun teambuilding fitness experience or a gracious thank you to valued customer, Aji Spa is your resource for the best in spa programming. Learn more >>